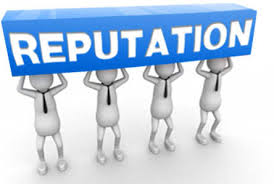 How do bad reviews impact my business?
Bad reviews and bad ratings change potential client's minds. These days before anyone purchases a big-ticket item, they research their options online. If there's negative press under your business name search results then prospects will see it and possibly influence their final decision.
How does reputation management work?
Reputation management works by boosting positive press by promoting it using SEO tactics. This in turn pushes the negative press down under targeted search results. The hard part is getting it off of the first page under the majority of searcher's eyes. Once the negative press leaves the first page it will drop faster.
What do you mean positive/negative press?
Negative press includes the bad reviews, rip off reports or better business bureau complaints. Positive press includes your company's social media sites, blog sites or asset sites created to populate the first page search results.
Why do I need the help of a professional?
A firm that has experience with reputation management can quickly identify the positive press and work swiftly promoting it. If there's not enough positive press the firm will create asset sites or blogs to fill the void.
If you have bad reviews and/or bad ratings under your company name search results then you need the help of a professional. TargetMySite can quickly asses the situation and take the necessary steps to improve your online reputation. Contact us today for more information and to get started.