Now that half of internet surfers are using mobile devices, a well optimized mobile friendly page is absolutely necessary. Google has also turned towards making mobile friendly sites rank higher because it improves user experience. Speed is also a ranking factor, which is where AMP comes into play. Google research shows that AMP increases an average of 2x time spent on page. This results in a better user experience and increased conversions!
AMP Testing
We've been testing on our own here at TargetMySite before we roll AMP out across our entire client list and we've seen interesting results.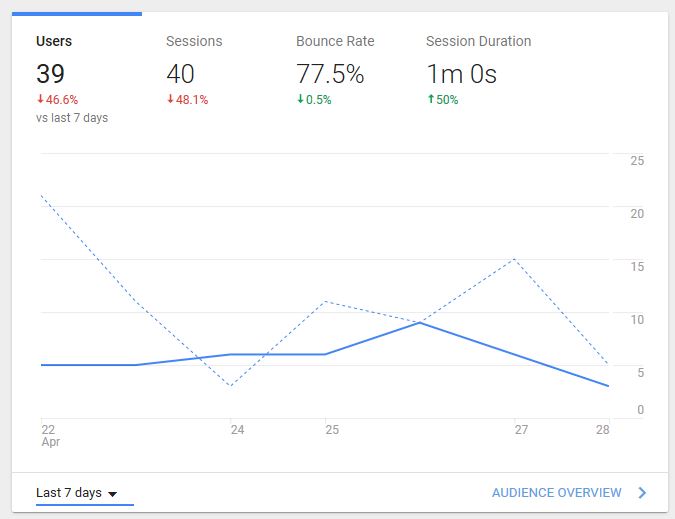 The 'Session Duration' has increased by 50% in the past 7 days. The 'Bounce Rate' is also slightly down as well, it needs all the help it can get. I still would like about 30 days of results before I make these changes on a site with significantly higher traffic but you can already see that AMP is helping.
So what is AMP?
AMP stands for accelerated mobile pages. It's a free content delivery network that ensures websites are consistently fast across mobile devices.
Want to increase your mobile speed and increase conversions?
If so, we can help! We can take your existing site and install AMP on it. It is proven to speed up load time significantly and in turn, increase conversions, time spent on site and bounce rate! Contact us and let's get started!