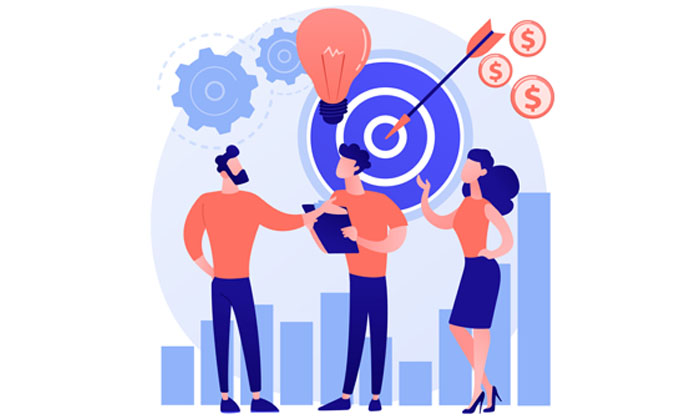 Want to use your stimulus check to make even more money? Do you have a good idea for an online business but don't know what to do next? If you answered yes to these questions then you've come to the right place!
Keep reading as I go through the steps it takes to get an online business started. If you have any questions, feel free to comment below or reach out via email.
1. Registering a Domain Name For Your Business 
First you'll need a domain name. This can get tricky because a lot of the good domains are already taken. Either there's an existing company that owns it, or somebody bought it and is cybersquatting and trying to sell it for large amounts of money. Maybe you have a longer company name, maybe your company name is unique. If this is the case, you're in luck
There are many ways to find and purchase your company name online. Start with well known domain registration companies that have searches on their site. Also don't forget to look for new domain extensions out there that are available. The extension .io is popular with software and .us is popular with United States companies. But everybody is most familiar with the .com so if you can get a .com then the better off you'll be.
2. Website Hosting
Next, you'll need a hosting provider, once you get your domain name, you'll need a hosting provider to point your domain to. A hosting provider is basically a server location where your site lives. There are many different cheap options out there. A quick Google search will find a ton. If you are just starting out, I would find one with the lowest entry package price and the option to grow from there. Look for one with smallest amount of storage space and you don't need that much bandwidth getting started. Just be careful because if you're buying shared hosting there could be another site on that server that has a lot of traffic. Larger companies, I'm not going to name any names, put as many websites as they can on these servers and they tend to get bogged down. Just keep an eye on the your site load speed, and you'll be fine. 
3. Get a WordPress
Website
 Next you'll need a website. There are a number of different website options out there, but the most popular right now is WordPress. WordPress allows you to quickly make changes to your website, it's similar to editing a Word doc. Also there are a number of different installable free plugins available that give you the functionality that you need to scale pretty quickly. Also the themes are more and more advanced these days. So you can build your website to make it look like whatever you want to based on the theme. There are a tons of free themes out there, you can simply plug and play. A lot of times your hosting provider will have a one click WordPress install, and you can install WordPress on your site, install these themes, make the changes as needed, and be up and running.
4. Set up Your Social Media
Once you get your website built and running, then you'll need to focus on your social media accounts. Start by creating social accounts for Instagram, Facebook, Twitter and LinkedIn. Also, think about YouTube, but that can come down the road. So I would start with just Instagram, Facebook, Twitter and LinkedIn. Make sure you have links from your website to your social channels. Use images and colors from your site to keep your branding consistent. Start following other accounts and share on your personal accounts to gain followers. You can use social media automation tools to help keep a steady stream of content going out. This should align with your content calendar that we discuss below.
Click edit button to change this text.
5. Content Strategy For Digital Marketing
Once you get your social media channels set up, start thinking about a content strategy. You should have a blog section on your site that you regularly post content to. This content should be related to your services. Use keyword tools to find out what topics to write about. You can search Google for these keywords to see what your competition is ranking for and then make your blogs longer and better. The blogs that you create should include images, bulleted lists, paragraphs broken up into sections with headers, outbound links and a strong call to action. 
Once you post your content, share on your social channels. This way traffic will come into your site and Google will see social signals, which helps with your overall SEO.
Want to learn more or have questions? Contact us for help starting your online business using your stimulus check.
Ready to get started?
We can build out your entire online business for you! Select from a plan below.
Standard Website Package
1 Page WordPress Website
1 year hosting
1 Year Domain Registration
No social Media channels
No Email Addresses
No Blog Posts
1 Month Free SEO
Logo Design
Premium Website Package
5 Page WordPress Website
1 year hosting
1 Year Domain Registration
Branded Linkedin, Facebook, Instagram and Twitter
Business Email Addresses
5 Blog Posts shared across Social Channels
1 Month Free SEO
Logo Design
Startup Website Package
3 Page WordPress Website
1 year hosting
1 Year Domain Registration
No social Media channels
Business Email Addresses
2 Blog Posts
1 Month Free SEO
Logo Design